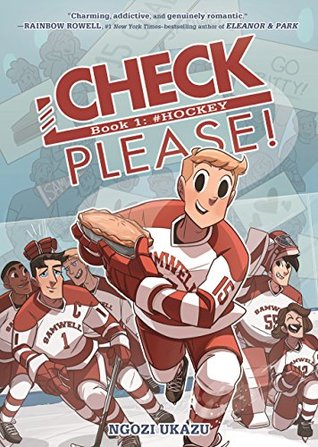 Title: Check, Please! #Hockey, Vol. 1
Author: Ngozi Ukazu
Release Date: 9/18/2018
Publisher: First Second
Pages: 288
Rating: 4 stars
Buy it!
This post does contain affiliate links. I will receive a small amount from any purchases made.
Helloooo, Internet Land. Bitty here!
Y'all… I might not be ready for this. I may be a former junior figure skating champion, vlogger extraordinaire, and very talented amateur pâtissier, but being a freshman on the Samwell University hockey team is a whole new challenge. It's nothing like co-ed club hockey back in Georgia! First of all? There's checking. And then, there is Jack—our very attractive but moody captain.
Continue reading

"Mini Review: Check, Please! #Hockey, Vol. 1"